Bitcoin is a step towards equality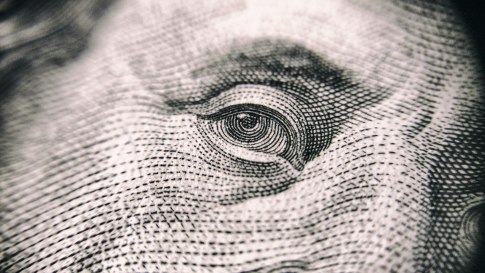 I've been working online since I was 14. I got my first paycheck through PayPal. I did some consulting work for a fellow who needed help testing an online tool. For one hour of my time I received about $100. After that, I continued doing freelance work for various clients and made myself an honest chunk of change, well, for a teenager. If any of the people I worked for had discovered my age, they probably would have never hired me. When I was done, they were more than satisfied with the quality of my work. The internet let my work, my abilities, do the talking for me.
Once I had finished high school, I found out about a little cryptocurrency called Bitcoin. I was 18 at the time. Having just turned 18, I figured I could finally legally play poker. I began using a couple different Bitcoin poker sites, since it didn't seem very easy to play poker with dollars anymore. I managed to work my way up from freerolls and win my first couple bitcoins. The more I played, the more I got involved with the Bitcoin community.
The community intrigued me. I was planning on going to college to get a degree in entrepreneurship and all around the Bitcoin forums I saw developers excitedly sharing their plans to start Bitcoin businesses. Then the unexpected happened, the price began to rise. All these developers with their plans… suddenly had the means to do so. This is when I started working on a Bitcoin startup.
The idea was to sell gold bars and coins for bitcoin. The company (which has now essentially gone defunct) managed to make over a million dollars in revenue its first year. From there, I started working with other Bitcoin-related startups, Bitcoinstore, Blockchain, and my own website, BitcoinBlackFriday. None of these startups cared about my age, race, or gender. The only thing they cared about was my experience and what I could do. I met my first business partner on IRC. I didn't even know his real name for a good couple of weeks.
Along the way I had gotten to know a couple of designers and coders who I'd occasionally hire to work with some the projects I was managing. One designer specifically, who I regularly hired and worked with, flew to California and was able to meet me in person. To my surprise, he was a 17 year old half-African American, half-Asian high school dropout. His work was good, regardless of his background, which quite frankly, I had never questioned or cared to learn about.
Each day, many professionals are working all around the world and receiving their salaries in bitcoin. It doesn't matter where you live, it doesn't matter who you are. You find a job online, you submit your work online, and you get paid online. This of course, is nothing new. I've been doing it with other online payment methods since I was a child. However, Bitcoin has now enabled international transactions. That means that anyone in the world can charge for their services without having to reveal any personal information that could be used against them.
We are all now living in a time where your work, experience, reputation is tied to a username, and not your face. This age where anyone around the world can apply for the same jobs. For a world that has struggled for thousands of years with discrimination and unfairness, Bitcoin is a right step in a direction towards true equality. In person, I am still discriminated against because of my age. But when I log in online, I know I'm free to do whatever I want.