Who are the Ripple Validators?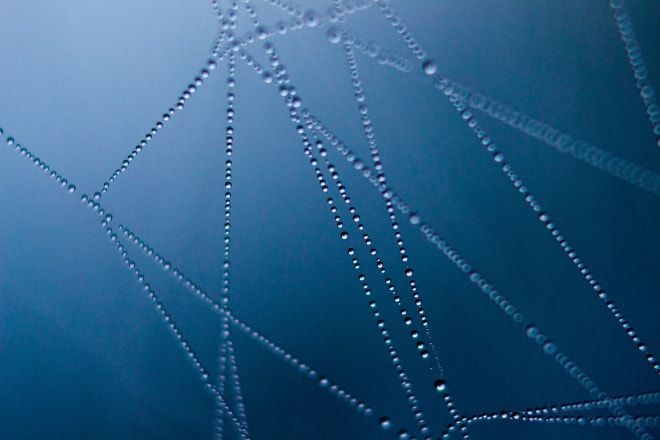 In this post I'm going to try to consolidate all public knowledge that currently exists about Ripple Validators. Additionally I will give two example UNL's based on current validators that exist at the end of the post.
One additional note, the 'verification' that occurs on Ripple's site: https://xrpcharts.ripple.com/#/validators is based off of emails you send to Ripple's team. They then have you sign two signatures, one of your domain name using your validator's private key, and one of your public key with your domain's SSL cert.
These verifications are not posted publicly. That means unless a site offers a /ripple.txt on their website, there is no way to really know if that verification is real, other than by trusting Ripple.
While I love the company behind the Ripple network and trust a lot of the people there, I cannot extend trust when it comes to consensus. If Ripple will ever get fully decentralized it will require the community to be able to verify its validators and know exactly how secure those validators are. It's much easier to trust Ripple right now than it will be to shift that trust to new validators in the future.
Ripple's consensus requires clients picking a list of Unique Nodes which it trusts to validate each ledger.
"Instead of trusting random validators, we choose specific validators who we 'trust to not collude to defraud us'. This is a far weaker criteria than "trusting" someone not to lie."
-from the old Ripple wiki.
To ensure strong consensus, you should not just include people or organizations you trust, but different, diverse organizations who will not work together to defraud you.
This is all contingent on one important factor though, validators being upfront and posting about who they are and their history.
So, going through the list of Ripple Validators, here's what they say so far about themselves:
Directory of Ripple Validators (as of June 2017)
n949f75evCHwgyP4fPVgaHqNHxUVN15PsJEZ3B3HnXPcPjcZAoy7 ripple.com
One of the five official validators that Ripple (the company) runs.
It is verified by Ripple.com's ripple.txt
Not much is known about where they're hosted or the security measures in place.
n9L81uNCaPgtUJfaHh89gmdvXKAmSt5Gdsw2g1iPWaPkAHW5Nm4C ripple.com
One of the five official validators that Ripple (the company) runs.
It is verified by Ripple.com's ripple.txt
Not much is known about where they're hosted or the security measures in place.
n9LdgEtkmGB9E2h3K4Vp7iGUaKuq23Zr32ehxiU8FWY7xoxbWTSA ripple.com
One of the five official validators that Ripple (the company) runs.
It is verified by Ripple.com's ripple.txt
Not much is known about where they're hosted or the security measures in place.
n9MD5h24qrQqiyBC8aeqqCWvpiBiYQ3jxSr91uiDvmrkyHRdYLUj ripple.com
One of the five official validators that Ripple (the company) runs.
It is verified by Ripple.com's ripple.txt
Not much is known about where they're hosted or the security measures in place.
n9KiYM9CgngLvtRCQHZwgC2gjpdaZcCcbt3VboxiNFcKuwFVujzS ripple.com
One of the five official validators that Ripple (the company) runs.
It is verified by Ripple.com's ripple.txt
Not much is known about where they're hosted or the security measures in place.
nHBTqw7vwjqrSMruoQNYmSXcrBmQHDquG7jgvrsQpurGaVELqdNx rippled.xrp.ninja
https://www.xrpchat.com/topic/4372-about-time-to-scale-rcl/?page=6#comment-54781
r0bertz on XRP Chat started this validator recently, he lists his name publicly as Robert Zhang on his website, and was allegedly formerly a Gentoo Linux dev (https://archives.gentoo.org/gentoo-dev/message/0a4d0824d15cbbc4281f398ec7d862a0).
However, without much pedigree on his website and not knowing him personally I can't much vouch for him actually being Robert Zhang. Additionally xrp.njina does not appear to have a ripple.txt, which means only Ripple has verified that he owns the domain/validator.
nHUjonMpArM6BKeYPQuqxgaC1aREnRtSqom5TjjiPjRu7UPHn6j7 jonhq.com
My own validator.
You can confirm with the ripple.txt here: https://www.jonhq.com/ripple.txt
I've been active in the Bitcoin space for 6 years now. I got involved with Ripple in the early days, even working for a period of time for OpenCoin (what Ripple used to call the company behind the network).
I've worked with a number of companies in the crypto space, ranging from Bitcoin e-commerce companies to Bitcoin exchanges. Feel free to check out my background listed on my LinkedIn page: https://www.linkedin.com/in/jonholmquist/ Additionally you can ask any older members of the Bitcoin community if you need a reference to my background.
Right now, I'm hosting the validator on Google's cloud platform. I'm considering moving it out of there and onto a box I can restrict physical control to. The box it is on now only has a validator token, so I can trash it later and upgrade to a box I control.
nHUjetkt1uRyZ6f6Fo5Ga1xgQasayCErMZygXNJ2jwhHeXgci8nF
Unknown.
nHUJaKAWG6niziZ6qvY4pdrEVUbB8xE9kzdH5Q8y1Y648frxfHTd
Unknown.
nHU3LPuLpHaWWjCN3Y4eWJ4DPMtibJNN4SMxR1VnqtCmAQpsW4jP btcxindia.com
https://www.xrpchat.com/topic/4952-new-xrp-website/?page=2#comment-47013
btcxindia supposedly has been running a Ripple Validator for awhile, however their ripple.txt is malformed: https://btcxindia.com/ripple.txt
There additionally appears to be no news on their website so it is impossible (other than again, taking Ripple's word for it) to verify that they're actually running this validator.
nHDHGGVpNeMAQieFfavQ3JE1yVtSbyz5TB5ZSNnmTbQ14qXdsEHL
Unknown.
n9KeL6TaqiQoUGndmyYKFDE868bFSAQQJ6XT1LmsuCDCebBdF5BV freewallet1.net
Valid ripple.txt: https://freewallet1.net/ripple.txt
Whois sheds no light on who they are. Apparently been participating for over a year though: http://wwwusers.di.uniroma1.it/~stefa/webpage/Publications_files/paper%20172.pdf
n9MVAHrzCysUTceUZNg2KdRDfZE2cugD8kNKd9uMEzqt1Nx2tpnv freewallet2.net
Valid ripple.txt: https://freewallet2.net/ripple.txt
Same story as above. Very odd.
nHBYtg6BM6JwrNJGNmb1xqT6HHXQJxJs2aoEcLBYio1YqfrpCi9P
Unknown.
nHB2FAatpw7pmYx3zibnhX3eXSUjAVYWFxFgMGMh4RbcY38F8cP6
Unknown.
n9MnsDhjuoFtWxk5hBKqRKhVSF4wi4egTBryiLdY6L1mcPSKJXmr
Unknown.
n9MjorS9vvuL3KVgGsQwhPTaYDHdUdWvXQdZkwh4t1NMyXdbkSPx bougalis.net
This is nikb(an employee at Ripple)'s validator.
https://www.xrpchat.com/topic/6229-to-infinity-and-beyond-ripple-will-only-go-to-the-moon-when-node-validators-are-compensated/?page=2#comment-59679
It is verified by a ripple.txt here: http://bougalis.net/ripple.txt
This validator is extremely well protected:
"Now, let me do the next best things and tell you how I protect the keys to my own validators:
My validator machines are in a secure facility and are physically located inside an alarmed, tamper-evident enclosure, that is, itself, located inside a cage.
They are both running a hardened operating system and using full disk encryption on all disks. A password is required to unlock the disk and boot the machines.
The machine's TPM is used to measure the boot sequence, ensuring that the BIOS, bootloader and kernel are not tampered with.
The validators run as processes inside a VM guest running a minimal version of Linux.
No incoming connections are allowed on those VMs.
A separate firewall device (configured as a transparent bridge) sits between the machine and the Internet, as additional protection."
https://www.xrpchat.com/topic/3016-new-video-explaining-xrp-as-a-scam/?do=findComment&comment=27730
n9MVaPGaLe2hLJSn21v54XpWr6ytrzrnAHXDzcrfh7hysqq6hJyn
Unknown.
n9MUiBqeEPGAAnhWFxagNMWBb4xYabFsRUjELtyETSUitTLqGmma
Unknown.
n9LFh5bw7bnSkKp3B2GgxD9aNAJXHHtaCW7WWZjkYMFkfqtPRSk7
Unknown.
nHUmJUuCiioUK2C2pgw9m5n34N8K8fjaEVdsxAEf36H1H7Tt6fFj ripple.gogocoins.io
(Allegedly) Verified to gogocoins.io, (apparently) a digitial currency gateway in Brazil.
No ripple.txt live so I can't confirm.
n9K6YbD1y9dWSAG2tbdFwVCtcuvUeNkBwoy9Z6BmeMra9ZxsMTuo
Unknown.
nHUUdvRVh4a3oimLveoHbuT99q2y425pV6QxHW6qyogeYzRpkcM8 ripple.telinduscloud.lu
No ripple.txt. No announcement found. Again relying on Ripple's verification of the site.
n9KwALrvbmgY83h1aaBTZ4gcGfCnXYAKtjdNuaD41WkpFzYgCEag
Unknown.
n9MmJSuUDwT6MGqZN5FevVeChCu1oHi6sbK8dwgLZiKqmvzNHbo3 attokyo.com
http://www.sbigroup.co.jp/news/pr/2017/0201_10562.html
http://www.attokyo.co.jp/news/20170201.html
Some actual announcements about this validator!
They also have a ripple.txt... not sure why I didn't find this on the first sweep I did:
https://www.attokyo.com/ripple.txt
n9KvSsyJiheyFnivzFqChZ58pQgjwWWuc7Tp28WPzXbkdwqL6P5y rippled.media.mit.edu (UNVERIFIED)
http://www.businesswire.com/news/home/20160412005403/en/MIT-Adopts-Ripple-Validator-Advance-Consensus-Blockchain
No ripple.txt... unverified domain even for Ripple... This validator appears to be forgotten about.
nHUEeR8yWfJUptyAyj1xs3wPCDcjf17sBpaYFSEbSqac2QrMGFSz
Unknown.
nHUkp7WhouVMobBUKGrV5FNqjsdD9zKP5jpGnnLLnYxUQSGAwrZ6 validator1.worldlink-us.com
No ripple.txt pops up...
No announcements can be found. Only verification of that domain done by Ripple.
n9KiyR4VuVeNWuFwtgHqMnH4K1wyyde3211pKGXfd2QcXLYjo2PC rippled.mr.exchange
Ripple.txt here: https://rippled.mr.exchange/ripple.txt
Another ripple.txt here: https://mr-ripple.com/ripple.txt
Japanese XRP exchange, doing around $272,008 daily USD volume as of the writing of this article.
These two people are listed as members of their board:
Ryo Ejima
Yuki Crisp
nHU22hkbmeQRJnTqEFoi9yvbk1aaxQTBx4yBajEKvUuQsxQaL5dj
Unknown.
nHDn69JxghSupch5svWB93gVUymtNsQxL8rbhSqxTnUdwLt9HQQj
Unknown.
nHD9ryYAgPRb1ThEhfxr2Te6sRqs4EpJGYK9aAHYbTBqSRgA6Reh ipayinstant.com
https://www.xrpchat.com/topic/6097-httpsipayinstantcom-a-new-x-border-platform-w-ripple-validator/#comment-58109
https://ipayinstant.com/ripple.txt
I love it when my validators are HYIP schemes: http://www.dreamteammoney.com/index.php?showtopic=213940
http://www.allhyipmonitors.com/details/ipayinstant.com
nHBbzjMdbM4ChzKYB3F6Sua9ebPiAamEMJA7DJqpbrFjPGDxvXE1
XRP Chat member Ripplerm
https://www.xrpchat.com/topic/4554-decentralization-implementation/?do=findComment&comment=47063
Created steemiex: https://www.xrpchat.com/topic/6112-steemiex-a-new-gateway-thats-bridging-steem-into-rcl/#comment-58348
Does not appear to be public with their identity though.
n9KzTssMGUGLmcM5ZN4zSJd2znSLNvU7xSef3P6w2Y4vYDpcpRyk gatehub.net
https://www.xrpchat.com/topic/3328-how-sustainable-is-ripple-and-xrp/?do=findComment&comment=32363
https://gatehub.net/ripple.txt
They actually have a ripple.txt. They're a Ripple gateway and wallet. Their CEO Enej used to (might still work there) work at Bitstamp.
I'm not 100% sure if I've met Enej but I've met the guys at Bitstamp in person.
nHUcNC5ni7XjVYfCMe38Rm3KQaq27jw7wJpcUYdo4miWwpNePRTw rabbitkick.club
Running a ripple.txt here: https://rabbitkick.club/ripple.txt
Site whois lists the website owner as "Scott Branson". Never heard of him, no idea who he is. No public info really available.
Edit: He reached out on xrpchat. He's a professor in Michigan: https://jscottbranson.com/contact.html Still haven't had time to confirm that he owns both websites, will do later.
nHBidG3pZK11zQD6kpNDoAhDxH6WLGui6ZxSbUx7LSqLHsgzMPec bitso.com
Well this is awkward.
Their ripple.txt lists a different public key than what is listed on the ripple validators site: https://bitso.com/ripple.txt
Bitso is a Mexican Bitcoin Exchange and XRP Gateway. Unfortunately since their ripple.txt isn't showing a correct public key I can't advise using them.
nHBX7KRt31wwPeHHjqt9KaWpNeGbAevJke7sMjCSH7jshfztPQUU
Unknown.
nHUVf1xxaswM1mmGa7ZAcciXzkCdruB6D24wV381qy7e6KUJ4U2D
Unknown.
nHUBJUyiW7ePZdjoLYrRvLB6JEytaAiX2NFqcmgNqW3CCFgBV7LZ
Unknown.
n9Mv53mXz7Wz5PjEz8j1yNh5bMWgyziiqZtnBE7oHVHegETfKX7r
Unknown.
nHBkubt64BsMLw8XU9ba5YkDUDxD8YsBTDcT7aw9SqopKatjhajo
Unknown.
n9KDJnMxfjH5Ez8DeWzWoE9ath3PnsmkUy3GAHiVjE7tn7Q7KhQ2
Unknown.
n94afBpfN3VmaN8mh3g3BqpR9q52k9eXwRX61tFda6DYpGeYSNZm duke67.com
https://www.xrpchat.com/topic/2761-6-superstitions-concerning-xrp/?do=findComment&comment=25197
Ripple.txt live here: http://duke67.com/ripple.txt (This validator is run on an Amazon Cloud server)
I do not think he is very public with his identity... but he went to the recent SF meetup I think!
nHBubZQgS42LCPgnjzsSXy6Z8SqiPicbinV3XKNgi6b43zvKBb5u
Run by xilobyte, ripple.txt here: https://xilobyte.homelinux.com/ripple.txt
Need confirmation from xilobyte.com though.
Edit: and here it is: https://xilobyte.com/ripple.txt
n9KNt266X52gZLoLNUnhYdJE5K8n68LnFSaKhpFhtLf3uhALa71m youwant.to
JoelKatz runs this one:
https://www.xrpchat.com/topic/3763-what-organizations-run-ripple-validators/?do=findComment&comment=36097
Ripple.txt is here: http://youwant.to/ripple.txt
https://www.xrpchat.com/topic/1076-ripples-relationship-with-angra/?do=findComment&comment=9541
n9JvhqcXwVRdhvFf2ALCG69yo3ELMgb8ohgX4XND2vuJUNNt97Nh
Unknown.
n9Mb8ZiVL6bepu2QbSTbPMNVJp4TUj2cRq4qY7A9EMyAdRaKiCnD
TheRockTrading
https://www.therocktrading.com/ripple.txt
A relatively old Bitcoin exchange based in Malta. They also sell xrp but at a relatively low volume ($12,516 in last 24hr).
nHDBr47wk1M329mAtmdcEoK4aYveQtpZDZ1pHKuSUcx8ntZC7fCi
Unknown.
nHBFWt8jSQ3KmTkGvHUvpxXUKGJ5TryQYrbh18qZk21rXvvdcfwF
Unknown.
n9L6Xc6wqVykPzG7nznp6B6D85aXFgDYquu3DVd5QNfvrstzbS3G
Unknown.
nHUFFQiCqE7p4r3FhR1DWsg1Q7aKMWMLmJuWMsqX4q8hpP9R84ic
Unknown.
n9J5WvddpFmD7TSv2rqstnPSvxVRefRjPS5XHBVGR5wRH6UgAzuU
Unknown.
nHUmB7NjZeBRQGjQnJghR9rRZycsgA2iWxCqsHocuSHJSCCFraAC
Unknown.
nHUKUzFYRardx5ajrUyKSzjs9Yf18zzxZMAUgc9RHC3Tbmvmhv2a
Unknown.
n9L1PcdRnkpPUYDSqS26rt9kBWqr8VsoQXDKgGNfPtZzJeA1V1He
Unknown.
UNL of non-Ripple related entities.
attokyo.com  
mr-ripple.com  
gatehub.com  
therocktrading.com  
jonhq.com  
duke67.com  

Fun fact you can specify by domain name, instead of by public key, but rippled will only check the following subdomains: ripple.DOMAIN, www.DOMAIN, DOMAIN... so mr-ripple's other verified domain wouldn't work for these purposes, since it is at rippled.DOMAIN.
Risks:
This doesn't stop Ripple from doing naughty things at all though, since Ripple's five validators are still the default UNL and has majority control over the network. In fact, until Ripple starts suggesting that you modify the UNL, you probably shouldn't use custom UNL, it wouldn't be beneficial to cause a fork in the network.
I have included myself on this list since I'm no longer employed by Ripple.
Additionally Gatehub has pretty close ties to Ripple as well.
Duke67 since he is not very public with his identity so he could be a shill.
UNL including Ripple Entities
ripple.com  
attokyo.com  
mr-ripple.com  
jonhq.com  
youwant.to  
bougalis.net  
gatehub.com  
therocktrading.com  
duke67.com  
xilobyte.com  

These are all of the validators that actually have a ripple.txt, are slightly public about their identity, and have you know, confirmed they're running a validator. This obviously includes ripple.com.
This list is way too exchange-heavy. Also way too many direct ties to Ripple from all of these validators.
Takeaways
A big issue towards decentralizing the network is that the rippled validator guide doesn't even mention setting up a ripple.txt. That should be included in the guide, additionally, the domain verification process that Ripple handles should be made more transparent. Those signed messages should be displayed publicly for the community to see.
Overall though... there really needs to be more operational and public validators on the network.
I am not really that interested in prestigious institutions setting up a Ripple validator if they're not going to maintain it or publicize it. I am much more interested in assembling a motley crew of different individuals and organizations with some semblance of a history and background. The diversity of backgrounds, not the pedigree, is what will keep my transactions safe.
If you notice any validators that have announced they exist but are not listed or listed as unknown please leave a comment and I will update the post with your information!